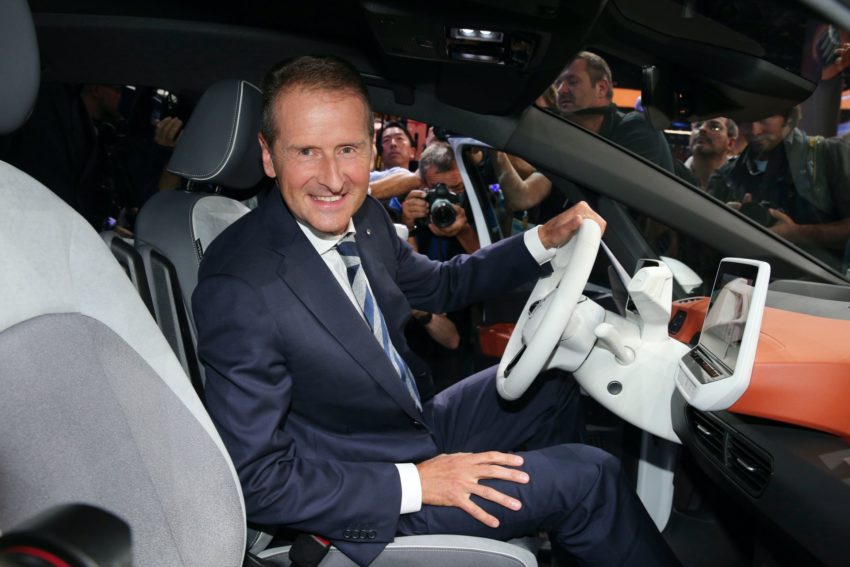 Herbert Diess's future as the chief executive of Volkswagen remains uncertain after weeks of mounting pressure.

A Volkswagen committee, convened to talk about Diess' future as CEO was formed earlier this month. Diess suggested that the company could lose upto 30,000 jobs if it doesn't make the transition to electric cars fast enough. These comments didn't go over well with union representatives.
See also: Herbert Diess, CEO of VW, tries to ease tensions with Wolfsburg Workers
On Tuesday this week, Volkswagen's supervisory board executive committee met to discuss the future of Diess. The works council's head Daniela Cavallo was present, along with representatives of Piech and Porsche families. No decision was made during this meeting and according to one source, talks are "on a knife-edge."
"This topic is so hot, it is on a knife-edge. I can't say anything further," a source told Reuters.
The eight-member executive committee will need more time to reach a compromise, it is believed. Reuters says that an agreement might depend on Diess' willingness to alter his management style.
A decision is expected to be made before a December 9 supervisory board meeting to discuss Volkswagen's five-year spending plan. The package could include the announcements of new members to the board, information on the job prospects of employees and details about the Volkswagen Group's investment plans.
Diess canceled a planned trip to the United States earlier this month in a bid to soothe tensions with VW's union leaders in Germany.
Adblock test (Why?)