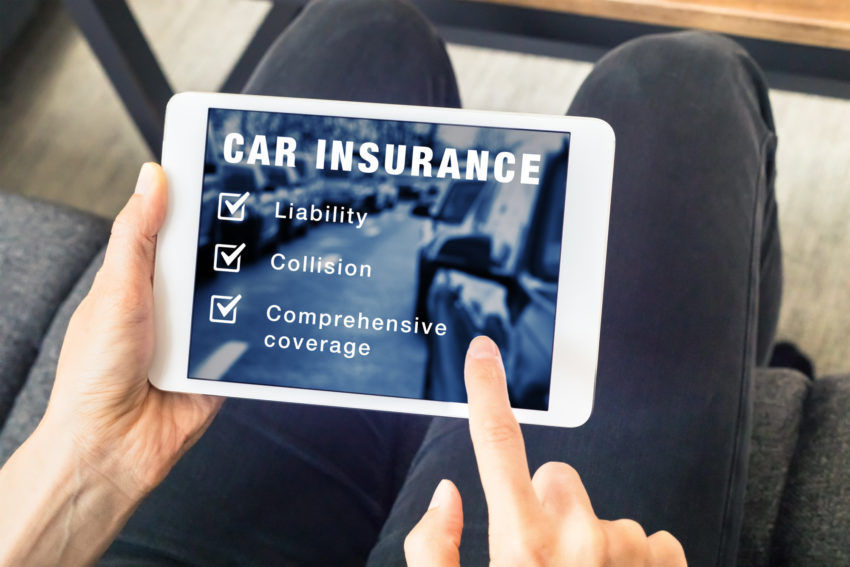 Do you want to cover your vehicle for damage or loss after an accident? Perhaps you want a personal accident cover against permanent injuries or even death from an accident. Or maybe you want to protect yourself against legal liabilities due to damage, injuries, or death to third parties.
Whatever your inducement is, it's invaluable to work with a reputable car insurance company that offers low cost car insurance such as FreewayInsurance.com. But how do you choose car insurance companies?
Taking a car insurance cover is not a luxury but a legal requirement. In almost every state, drivers are required to purchase and maintain a certain level of vehicle insurance. In fact, you can't legally drive your car without car insurance.
With auto insurance, you protect yourself against liabilities and costs of an accident. But whether you're renewing or taking new auto insurance, picking the best policy and insurance provider is paramount.
Remember, a rogue company will exacerbate your predicaments. After paying your premiums diligently, they aren't willing to pay you or victims the deserved compensation.
But with almost 6,000 insurance companies in the US, how do you pick the best? Well, read more to learn how to choose the best auto insurance provider.
Determine Your Unique Needs
To make the process of choosing the best car insurance provider easier, evaluate your financial situation and needs. Ultimately, not just any other car insurance policy or provider will meet your needs. For instance, if you have a teenage driver, you'll want to find a provider who offers full coverage and discounts.
Keep in mind that different insurance policies vary in coverage levels. You want to be sure of the type of coverage that you'll need for your car. For instance, if living and driving in a crowded city, then it's advisable to take a comprehensive auto cover.
Otherwise, if living in a rural setting, driving only on weekends, or parking in your garage, a comprehensive policy is not necessary.
Also, determine what your budget is. How much are you willing to pay per month or annually as a premium? Knowing this can really help in narrowing down your options to providers who are within the range.
Also, decide whether you want low, medium, or high deductibles. Different insurance packages come with different deductibles. Deductibles refer to the amount you'll have to pay before the insurer covers the damages in the event of an accident.
Generally, a lower deductible implies you'll pay higher monthly premiums. On the other hand, a higher deductible implies the premium will be lower.
Ask for Referrals
You already know friends, colleagues, or family members who own a car, right? Well, they can be resourceful to help you narrow down options.
In the auto insurance market, there are numerous providers today. Finding the best can feel like wandering in a thick forest, especially if it's your first time. The whole process can be challenging and overwhelming, and a wrong decision can be made.
For a good head start, speak to members of your inner circle who already owns a car. Having a car automatically means they have insurance cover, and they'll provide you with the names of several insurers. Note down these names but remember they aren't your final choice.
Besides providing you with potential insurers, they also warn you of the companies to steer clear of. And don't forget they can advise on how you'll make the task easier and more successful.
Conduct an Online Search
Let's assume that you don't know anyone with insurance cover. Or maybe you moved to a new area and looking for a local auto insurance provider. If you don't expect to get any referrals, you'll need to conduct your search from scratch.
But worry not; the internet will be your best friend here. Conduct a simple search, 'car insurance companies near', and you'll get numerous results. However, be cautious; not any of them is perfect for you.
Skim through the search results, checking if they are your potential insurers. Check on their locality, physical location, contacts, and the insurance policies they offer.
Also, you can look up options on Better Business Bureau to get more credible and reputable results. Whichever way you conduct your search, pick three or four potential insurers who seem to meet your needs.
Check on Reputation
One of the utmost considerations to make when choosing an auto insurance company is checking on reputation. What are other clients saying about them? Did they have a pleasant experience working with them?
Before choosing an insurer, find out what past clients are saying about them. This provides you with crucial insights and a basis to evaluate whether to continue with them or drop them. But how can you check on the reputation of an auto insurance company?
First, visit their website and check on the testimonials segment. Here, you can read feedback left by clients who are working or have worked with them. However, in most cases, testimonials are a marketing tool designed to convince clients the insurer is the best, which is not always the case.
For genuine and honest feedback, visit independent review websites such as TrustPilot, Yelp, and more. After looking up the insurance provider's name on these sites, be guaranteed to find both negative and positive reviews. Don't worry; this is normal for every business, and it reflects clients' actual experience and opinions.
However, read the reviews carefully, checking on fees, premiums claim submission, and settlement. If a potential insurer has multiple negative reviews, this reflects dissatisfaction, and it's a red flag. Only proceed with companies with positive online customer reviews and ratings.
Also, check them with Better Business Bureau to see if any complaint has been filed against them. Of course, you don't want to work with an auto insurance company that doesn't t compensate the insured.
Check on Customer Experience
Before taking an auto insurance cover, check on overall customer experience and interaction. You want to know more about submitting a claim, updating your policy, or even speaking to a representative over the phone. Is the experience easy, or do you feel disrespected talking to rogue agents?
When evaluating the customer experience of an insurer, there are several categories to use. These include:
Their Accessibility
Here, you need to determine if an agent or representative is available for clients. Consider checking on the open hours and days on their website. Also, you may try to dial the number provided on their website to see if it's real.
If it goes through, ask about when they are open and any other way you can reach out to them. Are the methods accessible and appealing to you?
Digital Management
If the potential insurer has a mobile application, download it. You'll need to review the app, online support, and even digital proof of their insurance options. If you prefer using an app, but the potential company doesn't have one, move to the next.
Claim Filing
If a time comes and you'll need to file a claim, how do you submit it? Do you have several options for filing, or you'll need to physically avail yourself in their offices? Probably, you want to pick a company that makes it possible to file a claim online, through a phone/app, or through a customer service agent.
Ask for References
Before making a final decision, you'll want to get the word right from the horse's mouth. Here, ask for contact details of a few clients whom the insurer serves or has worked with before. You want to ask past or present clients about the actual experience of working with the company.
A reputable auto insurance company will be more than willing to offer references. After all, they're sure you'll be more convinced to insure with them after talking to references. However, an insurer hesitating to offer the contact details may be concealing something about the services they offer.
If you're offered the contact details, reach out to the clients and ask any questions you have. You want to know what it is like insuring with the company. Ask about communication, claim handling, customer service, charges, and professionalism of the insurer.
If the client is no longer working with the company, inquire for reasons. Also, make sure you ask them if they would advise you to insure your car with the same company. Depending on the provided information, you can decide whether to work with the company or not.
Here Are Tips to Choose Car Insurance Companies
Choosing the right auto insurance company is a smart financial decision. And apart from saving costs on car insurance policy premiums, you cover yourself against any legal liability in case of an accident. However, it's vital to pick a reputable auto insurance company to enjoy all auto insurance benefits.
Above are tips to help you choose car insurance companies.
Was this article interesting to read? If yes, we've got lots of more informative blogs. Check them out today.