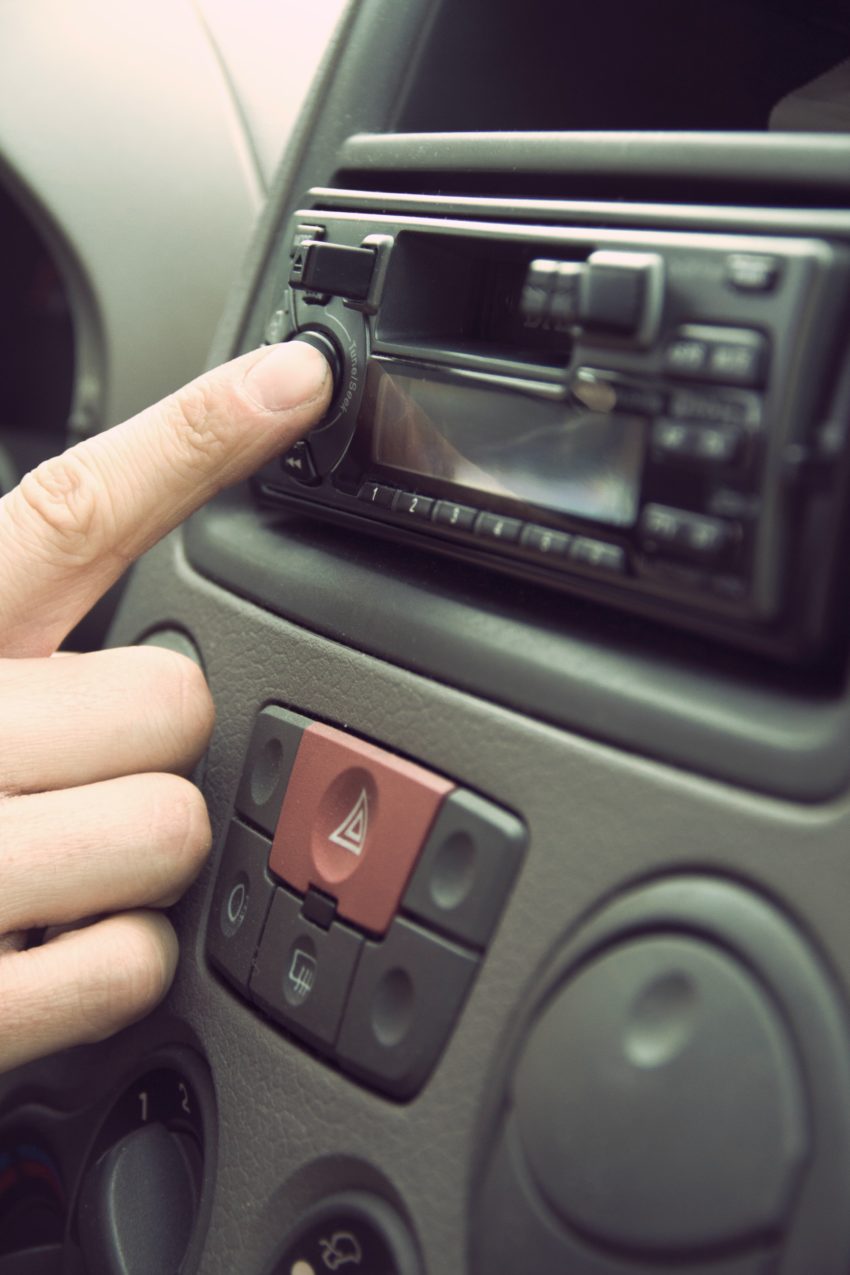 A good car must have a corresponding audio system. Listening to music while driving is a basic need for most drivers. What has started with simple radios with a single screeching speaker on the dash has long been high-tech. Today a complete entertainment package consists of a variety of speakers throughout the cabin, a high-comfort output device, and high-power components.
What the audio system should offer
The days when a car radio was the hottest thing to do have long passed. Today's complete entertainment package doesn't just offer changeable radio reception and recording media playback. Today's connection ports for smartphones, tablets, navigation systems, and more are of particular relevance. Today the two-button car radio has become a multimedia center that should be capable of practically anything.
Standard or retrofit?
The complexity of the functions that a complete entertainment system must have in a car makes it quite difficult to install expansion and tuning modules.
Today car sound system store offer sound systems with fairly extensive equipment. However, these only always reflect the current state of technology at the time of assembly. Especially in the field of car entertainment equipment, specialist manufacturers regularly make great strides, so that for enthusiasts the standard equipment will soon no longer be enough, even if it is very sophisticated.
How to improve the audio system in a classic way
To improve the sound of an existing audio system, three measures are recommended:
Mounting an upgraded speaker
Integrating an amplifier
Mounting a subwoofer unit
The standard-mounted speakers will suffice for compact and mid-range cars, but nothing more. Especially as vehicles get older, the speakers often start to make scraping and rattling sounds. Luckily, its replacement is especially easy. Simply remove the cover, loosen the four screws from the old speakers, and pull out the plug that sits directly on the speaker. This cable is very important!
You can save a lot of work if you proceed carefully. Speakers from brand name manufacturers hopefully have the same pin design. If not, the appropriate plug can also be soldered.
In some cases, the gap available for the door loudspeaker has to be equipped with an additional spacer, if the depth of the retrofit loudspeaker is greater than the previous loudspeaker. These pieces can be purchased at accessory stores or made at home with a jigsaw, MDF plates, and a drill.
The following generally applies: No door speaker upgrade without corresponding insulation! Only a well-insulated door is capable of emitting sound in the correct direction.
Installing quality speakers in uninsulated doors does just the opposite. The door vibrates and makes noise, greatly reducing musical enjoyment.
The amplifier doesn't just boost audio signals. It also improves the timbre and revalues ​​the entire audio system significantly. Modern audio amplifiers are no longer just big, heavy blocks that can only be stored in the trunk. Today there are compact gadgets available that can be placed behind the car radio to save space.
If necessary, it may be necessary to install an additional amplifier to mount a subwoofer. This can generally be stored discreetly under the driver's seat.
The subwoofer is used to emit particularly low audio frequencies. Not only does this cause a tickle in the stomach with powerful bass solos, but it also serves to reproduce the full sound spectrum of an audio file.
What radio to choose?
The technological advancement of car radios exceeds that of amplifiers and speakers. Radios are becoming more comfortable, sophisticated, and also inexpensive.
Radio manufacturers are under enormous pressure. Since the launch of smartphones, various manufacturers of monofunctional devices have already become practically obsolete. Today there are hardly any retrofit navigation systems, cameras, digitals, MP3 players, and more. Even smartphones and tablets compete with car radios. However, the manufacturers still convince of their extensive experience.
Exchanging stock radios for high-quality retrofit solutions is no longer so easy today. Radios fitted as standard today are no longer mounted in the standard recess but rather generously on the dashboard or center console. Taking out the present system and exchanging it for a new one is quite a complex matter. The trims required for new radios can also generally be ordered directly from the vehicle manufacturer.
The CD and DVD players so modern a few years ago in car radios are now obsolete. USB ports and Bluetooth make it easy to connect storage media.
It should be added that MP3 is no longer necessary from a technical point of view. With USB sticks with a storage space of a terabyte, there is no longer any reason to resort to an audio format that is now obsolete. The old WAV format is experiencing a renaissance. Thus, the file is also able to meet the needs of the high-quality audio system components properly.