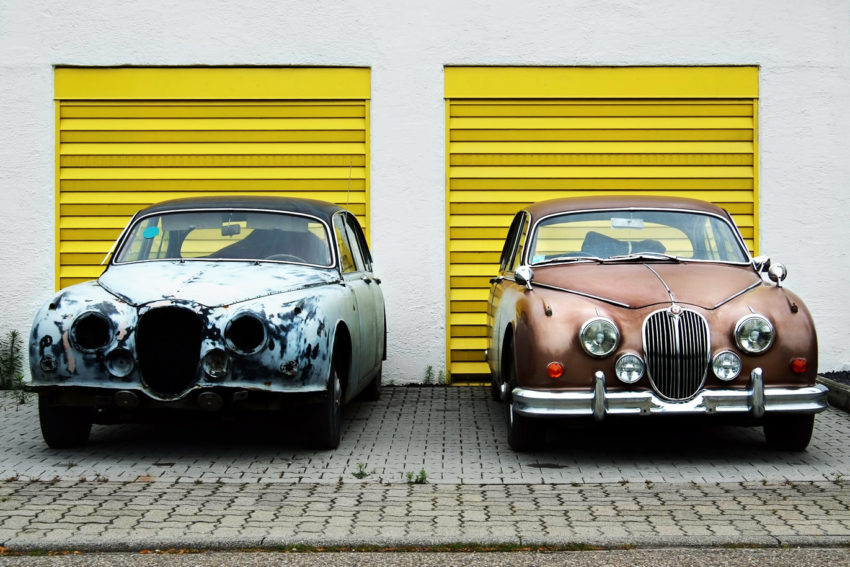 If you're lucky enough to own a classic car or even just an older, much-loved vehicle that isn't quite yet a classic, then you may have already found that managing to get hold of the necessary parts to keep it on the road and running perfectly is not always an easy task.
In general, older motors, including those that are considered to be classic cars, are models that are no longer being made. Indeed, they may not have been manufactured for quite a number of years. This means that in many cases the manufacturers also no longer offer a full range of parts for these models either.
However, whilst it's not always simple to obtain parts for these vehicles, some of which may be up to 50 years or more in age, it's not necessarily impossible… if you know where to look and you are patient.
Below is a list of some of the main places that you might try. Some are more likely to bear fruit than others, but they are all listed as options to consider as sometimes finding a particular part can be very tricky and you might therefore have to resort to trying a number of them to strike it lucky.
Owners' Clubs & Organisations
Whatever model of the car you own you can be sure that you are not alone and there are therefore very likely to be a number of clubs and organizations dedicated to ownership of the same make and model of a classic car. Becoming a member of these groups or clubs will usually allow you to access a library of contacts and information that the group has gathered. This may include parts suppliers and specialist dealers in obsolete and classic car parts. By interacting with other members of the group you can also gain additional insight into where you might be able to track down very hard-to-find parts. Finding these clubs is as easy as searching on Google, so it is a very worthwhile first step to take.
Online Auction or Classified Websites
Everyone has heard of eBay, of course, and it is certainly a terrific place to check out when hunting for the classic car components you require. Pretty much everything you could ever need can be found listed on eBay and this is certainly true in the case of car parts too. There is a dedicated section of eBay for cars, spares, and accessories that is called eBay Motors. Of course, you are likely to have to pay for the delivery costs of whatever parts you buy, which might bump the cost up somewhat, but often this is worth it to get the elusive spare parts that you need that you simply may not be able to find anywhere else.
Classic Car Dealerships
Those classic car owners who purchased their vehicle from a dealer can try asking them if they have any contacts for spares. If they are a specialist classic car dealership then they may have the details of sources of hard-to-find parts for the specific makes and models that they regularly deal in.
Car Boot Sales / Flea Markets
This type of location is perhaps somewhere to browse for parts that you may need at some point in the future rather than a place to go looking for something specific. Nevertheless, if you are lucky enough to find parts for your car here then you will probably only pay a fraction of the price that you would elsewhere, so it's well worth going along and checking out what's on offer.
Classic Car Publications
You may well find adverts for parts suppliers in these sorts of magazines. The spares are likely to be more costly from them, but if it's a part you really need and it's not available elsewhere then it might be that you have no choice but to consider this particular option.
Scrap Yards / Vehicle Breakers
Thankfully, in many cases, getting parts from a scrap yard doesn't necessarily mean getting covered in dirt and oil yourself nowadays. Many modern vehicle breakers have all of their vehicles and parts listed online, so you might even be able to simply locate what you need from home. If you are particularly lucky and locate a breakers yard that has an exact match for your make and model this can offer a great opportunity to obtain a number of the spares you might need in one go.
Hopefully, this will have given you some ideas of places to look for spare parts for older and classic cars. Owning a classic car can mean that you have to put in a lot more effort when it comes to getting hold of parts to keep your prized possession running as it should. The effort is worth it though and once you have it back on the road and getting admiring glances you will be glad that you put in all of the hard work.