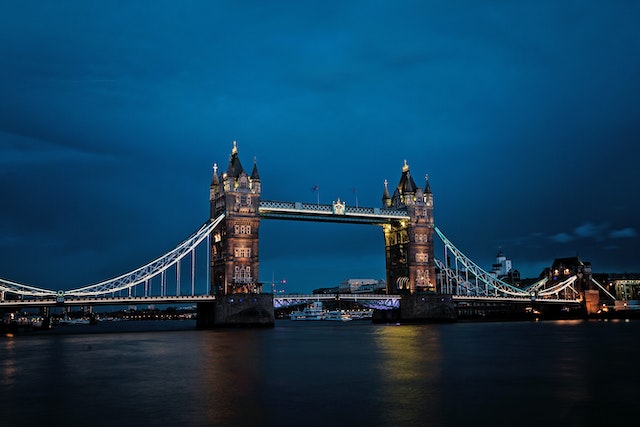 If you are lucky enough to be visiting London for the first time, it is a good idea to be prepared. There are a lot of things that tourists don't know about famous destination cities, and it is easy to be distracted by the beautiful and historic attractions.
Luckily, with a little preparation, you can travel to and throughout London like a local. From knowing to reserve luggage storage in Victoria Station, to how to safely cross the street, here are a few pro tips on what to know before traveling to London.
Where to Stay
If you know nothing about the area or how to get around, the best thing to do is plan to stay in a central location like Victoria Station. Its prime locale means there are several public transportation options such as taxi or bus. The Victoria is also home to London's main train stations and a walkable distance from several tourist attractions.
The popularity of Victoria Station is also one of the reasons it runs so efficiently. Even with always being busy, the convenience of luggage storage, accessibility, even shops and restaurants make it a prime area to consider for your vacation headquarters.
Any area surrounding Victoria Station will be lively with theatres, shops, and pubs. If you are close to Victoria, then you are also less than a 10-minute walk to The Queen's Gallery, St. James' Park, and the "must-see" Buckingham Palace.
The area itself is also tourist friendly, with several low-budget hotels and Airbnb stay options within walking distance of the station as well. You won't even need to hire a car!
If you are a newbie to London travel, consider starting at a popular and central location like Victoria Station. Not only will you easily be able to plan your excursions from there, if you should find yourself far off the beaten path, it will be easy getting directions to return.
When to Visit
Most travelers focus on the best time to visit London based on the weather. It is understandable to want to avoid the not-so-nice weather months in the UK. The other things to consider are local schedules and season breaks before you plan a visit.
If you are hoping to avoid peak tourist timeframes, it is best to avoid London during European bank holiday weekends, as well as school breaks (and yes, beautiful weather months like July and August). If the cooler but mild winter weather doesn't bother you, January is another great time to avoid a tourist rush.
By traveling during off-peak times, you can also save money and have more options for hotel stays and deals. Be sure to give yourself a few days if visiting London, and experts will suggest not to attempt to see "everything." It's not possible and it is better to plan out a few activities daily but allow yourself time for spontaneous discoveries.
What to Watch For
While traveling to London won't exactly be a culture shock or cause any language barriers, there are a few things that are done "differently" in the UK that you will want to keep in mind when visiting the city.
You need to look both ways before crossing the street. Why? The answer is because in England, they drive on the "wrong" side of the street. Until you are used to it, be safe and look both ways before stepping off any cobblestone curbs.
London has a ton of free activities available to the public daily. If you are traveling on a budget or with family, add a few of these attractions to your list to help stretch your wallet.
The Changing of the Guard is one of the most popular destinations in London and is also one of the free ones. It is centrally located right outside Buckingham Palace. (If you are staying near Victoria Station, you can walk).
London is full of shops and markets that cost nothing just to look around. For an educational and historic experience, visit one of the dozen museums which are free admission on certain days of the week. If the weather is nice, London's parks are available to everyone as well.
Be a Local
As mentioned, you aren't in for much of a difference in what you are used to regarding social situations when visiting London. However, there are a few things the locals do differently that you might find fun in trying yourself.
Beers in London are ordered by the pint (20oz), which is larger than the American standard size beer (16oz). You should also take note, the concentration of alcohol in British pints is more than what you are used to as well. Keep your wits about you!
Knowing these few little tips before traveling to London will make your trip even more enjoyable. Bon voyage!