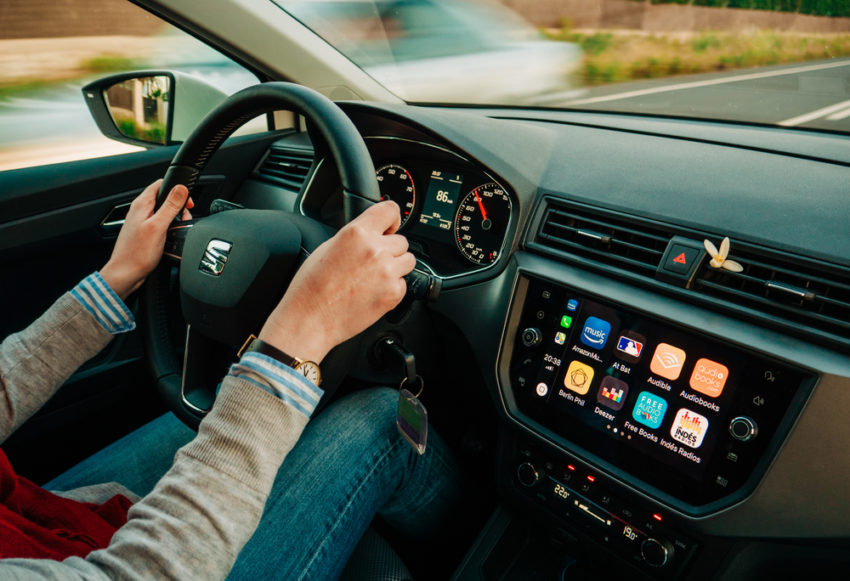 Sitting for long hours in front of a desk, confined to standard office chairs proves detrimental to our health. 
Sadly, most of us don't have the option of cutting off work. What we can do, however, is relieve ourselves from painful backaches, misaligning of the spine, pressure on hips, and fatigue. 
All you need to do is get home a comfortable seat cushion – a great, inexpensive way to greatly improve spine health and your overall comfort while at a desk. Your back, pelvis, and lower body can finally experience support, and you are no longer slouching. 
Picking the right seat cushion amidst the variety can be a mind-boggling task. Don't worry, we have got you covered. Here is a checklist of everything you need to consider before purchasing a seat cushion. 
What Should You Consider While Picking A Seat Cushion?
Back Support 
One of the most direct impacts of a bad posture is lower and upper back pain. If your main purpose in purchasing seat cushions is extra back support, you should ideally go for lumbar pillows. 
Here, you have two different pillows where the seat cushion is placed below you, and the lumbar support aids your back. The back pillow should come with an adjustable strap to maximize your comfort. 
The simple principle behind the pillow is to provide alignment to your spine and change your posture. 
Cushion Material
Foam is a popular material used to fill in your cushions. Some manufacturers also make use of dense foams for a firmer feel. If you want a comfortable pillow, memory foam will be your best pick. They are durable and help in spine alignment. The cushion turns out to be cozy and supportive – although it does trap heat quite easily.
Cushions are also made using Liquid or Silicone gel. There's even inflatable air cushions available on the market, for those who want a highly portable option that can be deflated and packed away.
Shape
A seating cushion that helps you fix your posture and back pain comes in two forms. They are the flat-shaped pillow and the contoured U-shaped cushion. The U-shaped cushion is popularly known as a coccyx seat cushion – which helps support your coccyx or tailbone.
A flat cushion surface only serves as a smoother place to sit. On the other hand, a contoured cushion is meant to fix your posture, and get rid of all the tension built in your tailbone area. 
Ergonomic And Medical Features
The curved-shaped design in most cushions is tailored to provide you ergonomic support. It naturally fits your body shape. 
In case of medical needs, purchase cushions specifically designed to provide relief. Conditions like sciatica and bulging discs can show massive improvement when provided with the right seat cushions. They target sensitive areas and relieve all the absorbed stress. 
Cushion Cover
The exterior of the cushion can be made out of a variety of materials like polyester, nylon, or suede. You must look for cushions that have a soft texture to help relaxation. 
Furthermore, these materials must be durable and should tolerate rough use – you will be applying pressure and friction on them for several hours each day, after all.
Care And Maintenance
Your cushions must be easy to maintain. Most of these can be machine washed. Look through the guidelines and features of your respective brand to understand in detail. 
Portability
If you are looking for cushions to carry with you on your trip, portability is an important factor. These cushions must be lightweight, and compact in size. Ideally, you can purchase the ones that can be deflated when not in use, as mentioned above.
This allows you to store them in a travel bag, purse, or bag pack. These cushions are equipped with powerful air valves. You can easily inflate them to the size and firmness you desire. 
Travel seat cushions are used by people to aid a comfortable trip. You would have awkwardly shifted on seats to find a suitable way to sit or nap. These cushions solve the problem and let you rest in peace.
Final Thoughts
A seat cushion offers a multitude of benefits. It helps in your spine alignment, relieves fatigue, and assists blood circulation. Your cushion most likely will turn out to be your best friend during stressful work hours. 
Picking a comfortable cushion boosts your productivity and maintains healthy sitting practices. Always remember to prioritize the quality of your product over the money it costs. These seat pillows prove to be a worthy investment – especially when you consider how expensive chiropractors can get!
Now that you have a check box for a comfortable seat cushion, don't hesitate any further to go get one for you and your back.