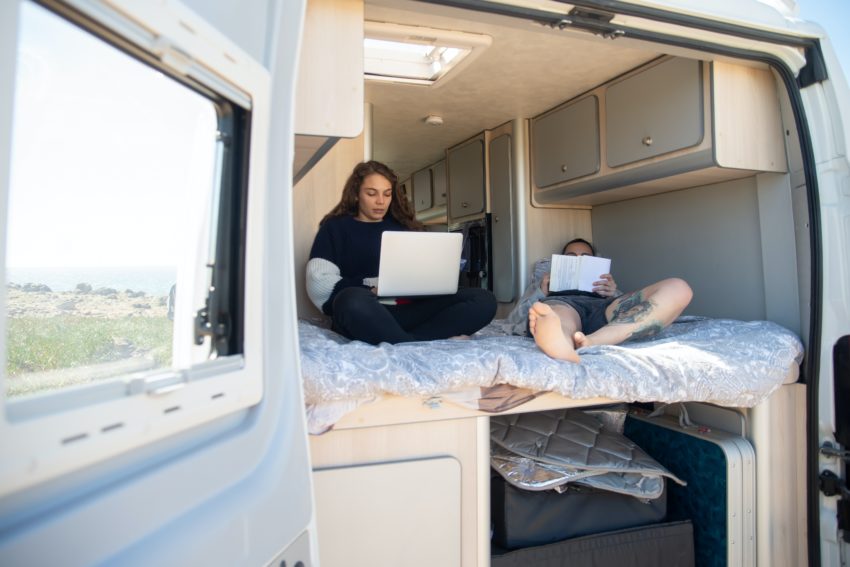 For those of us familiar with camping and long-term travel, renting an RV is an amazing way to make these things happen. But once it becomes a more regular occurrence, the temptation to purchase your own RV can kick in and hang over your shoulders.
Owning an RV has so many benefits and once the bug has bitten, you'll find yourself needing to scratch the itch! Before you take the leap, here are a few things you should know about RV ownership.
Consider the Costs
First of all, you'll realize pretty fast that RVs aren't cheap to purchase or keep running. While this form of travel can help you skip on hotel costs or airplane tickets to your dream destination, you'll still be paying hefty fees for your trips.
Aside from the upfront costs of making the purchase, you'll need to consider gas, maintenance and repairs. You'll also want to speak to car insurance specialists to help you get the best kind of insurance for your vehicle. All these costs can add up over time. Be sure to plan your budget carefully before making any final decisions.
New or Used?
Obviously, the financial impact of buying a used vehicle is always going to be lighter than opting for something brand new. On top of this though, when you purchase a brand new RV, its value will depreciate pretty quickly as soon as you take it home.
While buying a used RV will probably entail missing out on warranties and service plans, you'll be purchasing a vehicle that you know someone has gotten good use out of – and there probably won't be unexpected factory defects. There are plenty of pros and cons to buying new or used, and the decision is ultimately a personal one.
There Are Different Types
All RVs were not created equal. There are a few different sizes, shapes and styles you can choose from which will of course impact what you'll be paying, as well as the overall experience you'll get.
Do your research on Class A, B and C motorhomes and decide what will best suit you and your family's needs and wants when travelling. Keep in mind that once you've purchased an RV, you can spruce it up with accessories, but the costs will add up quickly if you're not particular about what you need and don't need.
You Can Create a Lifestyle
When the travel bug has bitten and the RV community calls, you'll feel more and more inclined to spend more time on the road. The comfort and ease of travel that comes with owning an RV puts the wanderer in the perfect position to go where their heart desires.
An RV, despite its expenses, can make travel more affordable too, and for those that work remotely, it might be an easy decision to choose a roaming lifestyle for a few years.
Final Thoughts
While there are many things to think about, purchasing an RV can make a hugely positive impact on your life, so long as it fits into your budget and you choose the right type of vehicle for your travel needs.