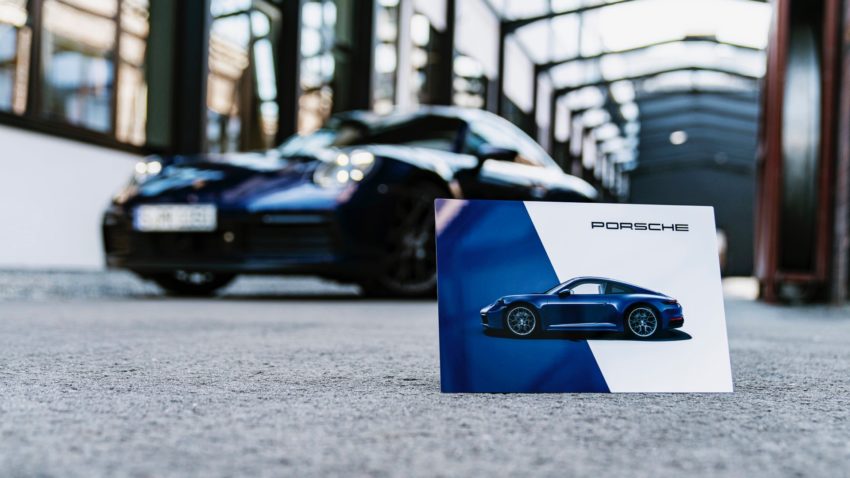 Porsche allows fans and owners to buy prints of their vehicles, as well as cars that they have configured online.
VIN Art is a program that Porsche announced last week. It will print prints using a vehicle's VIN (vehicle identification number). To get wall decorations that are stylish and unique, you do not need to have a Porsche. Porsche fans can place orders for prints made from cars that were created in the Porsche online configurator.
Porsche explained that images are printed on a thin aluminum plate and given a high gloss finish. Some details are handled automatically by an algorithm, including the frame and background color.
VIN Art prints for cars with the model year 2016 or later can be ordered now. Porsche has yet to announce availability in the United States. The VIN Art service will be available only in Germany. Porsche indicated that prints can be ordered in various sizes with either hardware to mount on the wall or as a stand.
Porsche VIN Art
Porsche has been trying different approaches to getting customers excited about their cars. Porsche also announced recently that buyers can track the delivery and assembly of specific models in real-time, with video from the production line.
Porsche will also offer personalization options for the car, which is a big deal for luxury brands that now have many clients willing to pay more for uniqueness.
The Paint to Sample program lets customers choose from a number of retro colors—including the 1990s-era Rubystar Red, Mint Green, and Maritime Blue—or a bespoke hue. The Paint to Sample program is part of Porsche Exclusive Manufaktur's personalization division, which was established by the automaker in 2017.