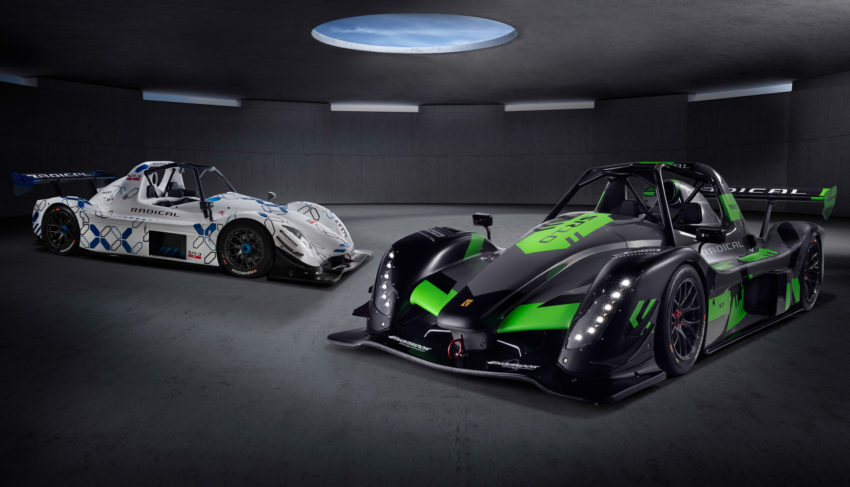 Radical has been quiet for a while, but they continue to produce models for racers and track enthusiasts all around the globe.
The SR3 open-cockpit and SR10 are two of the most sought after models. Both cars can be ordered with a halo protection for 2022.
Radical's halo made of metal isn't as sleek as those used in Formula One. But it will do the job. Radical designed it to conform to FIA regulations.
The cars also have a higher steering column that aids ergonomics and driver vision. There is also a power steering system available and, for people who require it, a bigger driver's chair for cars with central driving positions.
2022 Radical. SR3 XX
Radical also stated that it had modified the suspension including adding new camber shims in order to accelerate geometry changes. The track side changes owners can make include ride height, spring rates, turn-in, and more.
Upgraded brake packages are available on the SR10 too.
Radical has a variety of engine options. They offer a 1.4-liter Inline-4, which Radical borrowed from a Suzuki Hayabusa GSXR superbike, and a 2.7-liter V-8 that Radical developed in-house. It produces maximum 431 horsepower at a speed of more than 10,000 RPM. Radical has a 3.5-liter Twin-Turbocharged V-6 from Ford. It is Radical's most powerful engine. You get 654 horsepower.
You can order the 2022 SR3 & SR10, and first delivery is expected early in 2022.