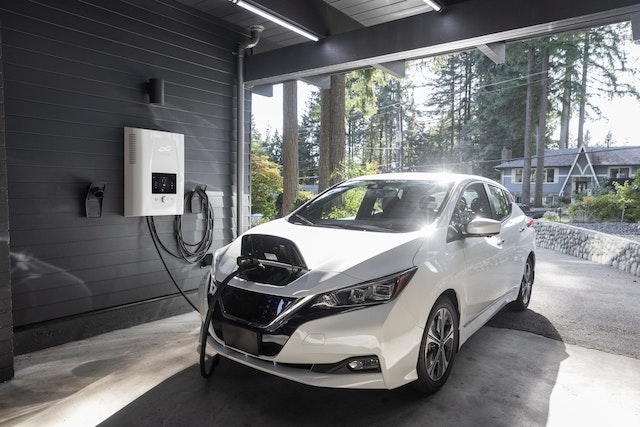 Sales of electric vehicles (EVs) and hybrid vehicles are undoubtedly on the rise. Last year in the U.S. alone, the sale of EVs rose by two-thirds, taking up almost 6% of the market. And there was a record 60% uptick in EVs registered in the first quarter of last year. We can expect EV ownership to skyrocket as governments offer tax incentives, the general population becomes more eco-conscious and lower running costs pique consumer interest.
If you've embraced, or are considering embracing, EV or hybrid ownership, then installing an EV charging station at home makes the most sense. It's also a great selling feature if you want to put your home on the market in the foreseeable future. 
Just know that if you're planning an EV charger installation this year, it's crucial that you hire a professional electrician for the install. Here's why.
Your Install Will Be Legal and Up to Code
While you may consider yourself a handy person, installing a charging station requires education, experience, and the correct tools. For this reason, in some locations, installing an EV charger yourself or working with an unlicensed electrician might be against the law. Working with a licensed professional electrician is a requirement — keeping you on the right side of a code violation and within compliance. 
Further, depending on the make and model of the charging station, failing to recruit a professional for the job may see your warranty lost.
It's the Safer Option
Working with a licensed professional electrician ensures that stations are installed safely — offering reassurance to you as the home and vehicle owner. Level 2 chargers — which charge vehicles much faster than Level 1 chargers — have similar heady electrical requirements to those seen in other heavy household appliances, like a convector oven or a tumble drier. This means an expert installation is an absolute necessity.
A professional installation mitigates the risk of injury, fire, or faulty or dangerous wiring — which can play havoc and cause damage to other household appliances.
Professional Electricians Understand the Scope of the Job
Professional electricians specializing in EV charging stations understand the requirements and nuances of individual chargers, their mounts, and other features (like WiFi compatibility) based on the brand and type. They can accommodate your install depending on your home's electric system: in most cases, you will need to upgrade an outlet, a breaker, or both, so that you can comfortably manage the voltage requirements of your EV charger and offer a devoted connection. 
Professional contractors also understand the best location for mounting the charger. They can work with you to pick a site that works both practically for the installation and practically for you when the time comes to charge your vehicle. In some cases, they may need to run cables to a garage or outbuilding, which might not currently have power.
The Takeaway
Seeking a licensed professional electrician for your EV charger installation is a wise choice as a homeowner. You're keeping on the right side of code, protecting your home and your vehicle, and setting yourself up for many successful charging years ahead. 
If you're considering installing an EV charging station at your house or apartment, seek licensed professionals who offer EV charging installs as part of their expertise.