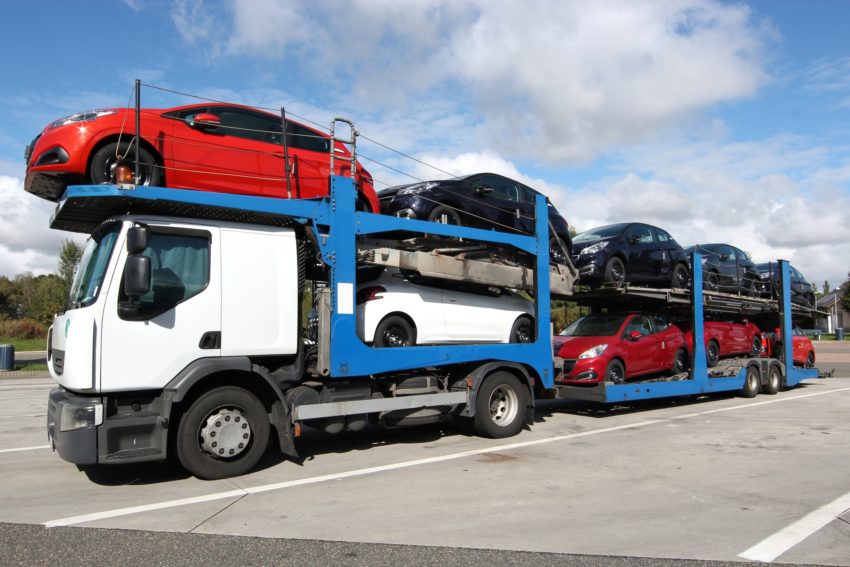 Moving to different states is always a stressful ordeal; how much more if there are cars involved? But it doesn't have to stay that way.
For years, people hired auto shipping professionals to transport their vehicles. Currently, America's Vehicle Shipping Services industry is worth $10.8 billion.
Most first-time customers often think that transport carriers are also car shipping brokers. Although, working with a car shipping broker comes with more perks.
Do you want to know some of them? Read on and learn the benefits of using a car shipping broker.
Car Shipping Brokers: Who They Are and How They Work
One of the first car shipping tips you need to know is to learn about car shipping brokers. Understanding who they are and how they work will help you hire the best one for you. It will also get you to enjoy the benefits of using one.
A car shipping broker acts as a middleman between clients and carriers. When you need to ship your car, the broker reaches out to their network of transport carriers. They also take the responsibility of finding legitimate drivers and filling your order.
Experienced car shipping brokers have a massive network of reliable carriers. Most of them even have access to different companies across the United States. Because of that, they can offer their clients the best drivers for their shipments in the area.
Unlike brokers, carrier companies use their trucks to ship your car. Auto transport brokers match the client vehicles and use carriers with space.
It ensures that customers have a positive car shipping experience. Moreover, you also get to reap the benefits of using their services.
1. They Have Access to More Resources
Car shipping brokers have access to more resources and can use them at any time. Auto transport services are a bit inclusive. Due to that, few people can call up the best services for shipping their cars with great deals.
These types of brokers have networks of carriers across the country. Because they want to provide you with quality service, they use all means to get you the best ones available.
Apart from that, brokers also have access to carrier reviews. They can also get their hands on some information like company reputations. Some car shipping brokers have an internal database to make the search easier.
These people can also access the usual routes around your locations. It results in affordable price rates and faster delivery.
2. They Help Small and Local Businesses
Car shipping brokers help small and local businesses. Most, if not all, of these brokers contact local carriers for their clients. Availing the services of an auto broker benefits small businesses and their community.
When more small businesses benefit, it makes things better for everyone involved. Because of that, the local economy keeps thriving.
The best car shipping brokers provide repeat business to carriers. It allows these companies to offer continuous efficient service.
Hiring a broker also assures you that a small but dependable carrier ships your car.
3. Car Shipping Brokers Can Offer More Affordable Rates
Brokers are the best car shipping advice for your auto transport needs. Unlike individual carriers, they can get you better rates.
Keep in mind that brokers work with many customers all over the country. Because of that, they can offer bulk orders to their carriers. Not to mention, their access to routes keeps the prices low.
These professionals also secure the best shipping price for your vehicle. With their network, they can match you with an affordable carrier faster.
Aside from that, an auto transport broker can also tell you the current car shipping rates. States have different rates, but you can click for more details here.
4. They Provide Faster Delivery and Reduces Hassle
A car shipping broker is more flexible compared to carrier companies. They don't stick to one carrier or client. They work with several businesses using different routes for efficient car shipments.
Not only that, but they also track down available carriers that will pass through your area. They can also make deals with the drivers on your behalf. It makes the process faster and the transactions smoother.
Researching for auto carriers alone is risky as its time-consuming. Checking for the best company would take a lot of time. Not to mention, you also have to deal with credential checks and rate comparisons.
But when you use a car shipping broker, all these problems are out of your hands. They will take care of and handle all the logistics. Taking these hassles away lessens the stress you feel when shipping your car.
Moreover, experienced brokers can also answer all your questions related to transporting. They also make immediate solutions to arising problems. You can also get relevant car shipping advice from them instead of searching the web.
5. They Give Better Security and Quality Customer Services
Not all car shipping carriers are trustworthy and reliable. Beginners can find it hard to spot which ones are reputable. With the help of a broker, you can avail of companies with licensed and insured drivers.
Auto brokers also personalize carrier matchups to fit your specific needs. Sometimes, the usual routes for your desired location can turn unavailable. To ensure no delays, brokers look for alternate roads and backup carriers.
Doing this prevents you from paying high rates from your carriers. Car shipping brokers also focus on satisfying your every need. Unlike some services, they take part in all the processes until your car arrives at the location you want.
They also prepare for any circumstances that will delay your car shipment.
The Best Perks of Using a Car Shipping Broker
Hiring a car shipping broker is more than having an extra set of hands for your auto transport. It also provides you with an advocate to ensure fast and secure shipment of vehicles.
There are many benefits of using an auto broker for your needs. These five perks are only some of them. By knowing these perks, you can clear away any doubts about working with one.
Did you like this article? Check our other blog posts to get more content for your other interests.