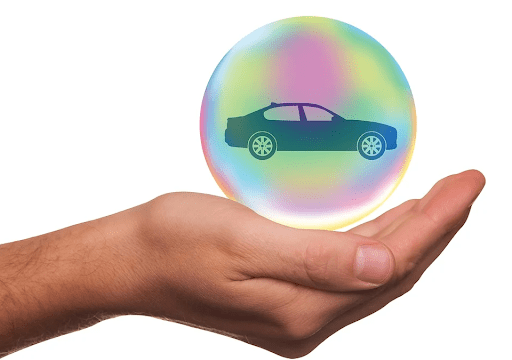 When it comes to car insurance, there is no universal solution. The best car insurance policy for you will depend on many factors, including your driving record, the value of your car, and your budget. However, several general tips can help you get the best possible rates. Here are five ways to get the best car insurance rates:
Maintain a Good Credit Score
The higher your credit score, the lower your rates will be. Insurers view people with high credit scores as less of a risk. If you have a good credit score, be sure to mention it when you are shopping for car insurance. You may be able to get a discount just for having good credit. Maintaining a good credit score is important for more than just getting the best car insurance rates. A high credit score can save you money on interest rates for loans and credit cards and help you get approved for rental apartments and jobs. 
Choose a Higher Deductible
A deductible refers to an amount you pay before your insurance company pays for any damages. Choosing a higher deductible can lower your premium, but ensure you can afford to pay the deductible if you are ever in an accident. If you choose a deductible that is too high, you may find yourself unable to pay for repairs if you are involved in an accident.
Compare Quotes
Getting multiple quotes is the best way to ensure you get the best car insurance rates. The easiest way to get multiple auto insurance quotes is to use an online comparison tool. These tools allow you to enter your information once and receive quotes from various companies in minutes. This saves you time and hassle, allowing you to compare rates quickly without contacting each company individually. You can also request quotes directly from companies. This process takes a bit more time but may be worth it if you can negotiate a lower rate. Compare quotes for the same coverage levels to ensure a fair comparison.
Drive Safely
A clean driving record is one of the most important factors that insurers look at when setting rates. You can expect to pay higher premiums if you have a history of accidents or traffic violations. By contrast, safe drivers often qualify for significant discounts because insurers will view you as less of a risk and will offer you lower rates. Insurers also consider other factors such as your age, gender, and the type of vehicle you drive. However, maintain a safe driving record to get the best rates possible. 
Pay Your Premium in Full
Most insurers offer a discount for policyholders who pay their premium in full. People who pay in full are less likely to cancel their policy mid-term, which costs the insurer money. If you can afford to pay your premium in full, it is worth doing so to get the best rates. You can also consider setting up automatic payments so that you never have to worry about missing a payment and incurring a late fee.
You can do many things to get the best car insurance rates. The most important thing is to shop around and compare quotes from multiple companies. You should also maintain a good credit score, drive safely, and pay your premium. By following these tips, you can be sure you are getting the best possible rates on your car insurance.